Painkillerle

Guild Operator
Poster's IP: Logged
Posts: 93
Threads: 30
Private Posts: 10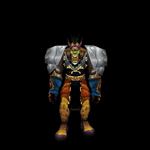 Hi Chops,

BACKGROUND
Hey can you add something for when uploading a background IMG., you have the option to Center & strecth the IMG.?

THREADS
Could you make a thread topic for Guild Recruiting?
Your starting to get alot of people and guilds signed up and congrats on that by the way! Wish I had the idea first;P

Anyways if you decide to do this make it to where there is only one forum to where people can find this so that you don't have to look all over the place to find the guilds looking for members and so on.

Thanks again Chops


----
Painkillerle



--
Painkillerle
I'll have to see what kinda hack I can do to make the background image work for you like that. I can probably make it work, but it'll take a little time, since it's technically not supported in HTML.

When you say a "topic" you mean a "Guild Recruiting" thread tag, eh? Sure, I can do that.

Also, thanks for the kind words, and I must say, in all of my history of being a programmer and dealing with customers, there's no question that the DKPSystem.com customers are the most pleasant and awesome demographic ever. It's so great being able to say "Dude" to a customer and not get told by the "higher ups" to "be more professional."

----
The day Microsoft makes a product that doesn't suck is the day they make a vacuum cleaner.



--
It's all in the reflexes.
Lannister

Guild Operator
Poster's IP: Logged
Posts: 30
Threads: 8
Private Posts: 0