Saudorun

V.I.P.
Poster's IP: Logged
Posts: 1252
Threads: 172
Private Posts: 55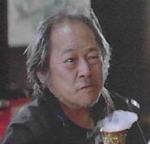 Site(s):
Mandalorian Ghosts
Chops,
You haven't quite been at this as a business venture for a year but everyone either measures things by the end of the calendar year or fiscal year. I just wanted to make a post and say thanks. With the close of 2006 and the beginning of 2007 upon us I have seen a lot of changes and hard work you have put in pay off. The forums have a lot of features and functionality compared to when we signed on with you in late July. The GRSS upload pages are easier then ever to read now. So many new features I could never remember them all to list them as well at least 2 major hardware upgrades that I know you have done to answer the cries of growing pains as you surged past 500 guilds in less than 6 months.

Thank you for all your hard work and dedication. I hope 2007 brings you even more success.



--
Six Demon Bag


Jack Burton: Hey, what more can a guy ask for?
Egg Shen: Oh, a six-demon bag!
Jack Burton: Terrific, a six-demon bag. Sensational. What's in it, Egg?
Egg Shen: Wind, fire, all that kind of thing!
Thanks man! I can't begin to express the gratitude from the constant feedback I receive, and the support I get everyone who posts here, submits "contact us" forms, and makes phone calls with feature requests, complaints, bug reports, everything.

It's very personally fulfilling for me to see so many guilds using something that was originally just a personal hobby.

So, thanks again. I know that development was slow in December as my focus was on the hardware upgrade, but I can now focus on my true love: developing new features for the site.

Additonally, I hope that the community provided here as the "Central DKPSystem.com forum" in helps in getting the guild leaderships together to discuss things they otherwise would only get from their officers. It always helps (or rather, can't hurt) to get the perspective from a completely different guild leadership.



--
It's all in the reflexes.
Leilia

Guild Operator
Poster's IP: Logged
Posts: 16
Threads: 7
Private Posts: 0