System

Moderator
Poster's IP: Logged
Posts: 1006
Threads: 1358
Private Posts: 352


According to the WoW server status page, Runetotem is indeed down.
http://www.worldofwarcraft.com/realmstatus/
Looks like I get to pass the buck to blizzard



--
It's all in the reflexes.
Zordral

General Public
Poster's IP: Logged
Posts: 7
Threads: 1
Private Posts: 0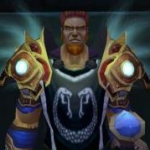 Just so I understand, when Blizz fixes their page the indicator will work again?

Thanks for the quick response.

-Z
USUALLY, that's how it goes. But if they do change things significantly enough on that page, then it could break.

But that's where the server status information comes from that we use for the indicators on your site.



--
It's all in the reflexes.
Zordral

General Public
Poster's IP: Logged
Posts: 7
Threads: 1
Private Posts: 0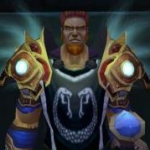 Just to follow up, the Blizzard page is working again and as you surmised the indicator is now correct.

Thanks again for your help.

-Z